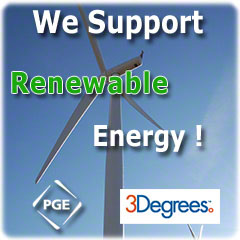 Oregon Website Design is a Portland based, full-service design & development company. Our focus is the creation of quality, affordable, and professional web sites that work quickly and effectively for small to medium sized businesses. Emphasis is on web site designs that are tailored to our customer's branding and vision.  Our role is to help you win over new customers and promote existing customer satisfaction by providing fast loading sites with intuitive user navigation, search engine optimization, and easy to update content to help you stay relevant.
Since 1997, Oregon Website Design's team of professionals has produced some of the most visited web sites in selected market sectors such as music, photography, art, golf, real estate, financial, medical, e-commerce, e-learning, travel and transportation, electronics, health, military, textiles and the insurance industry.
MISSION STATEMENT:

Our mission is to empower small and medium sized businesses to establish a professional presence on the internet through web development and e-business technology.  Integrity in business, excellent customer service, creative solutions, and expertise in emerging technology are the tools we use to achieve our mission.
OUR VALUES:
Integrity in Business
Respect for the Individual
Creative Problem Solving
Being Knowledgeable About What We Do
Collaboration with Our Clients
Dedication and Passion in Work Practices
Being Knowledgeable About what we do.
Best-use practices
Follow-through and Providing an Impeccable Customer Service Experience