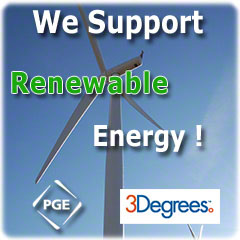 Q: Can you provide all our web design and hosting services?
A: Yes - we are your one stop shop to provide all your web services. - we can register your domain name - design your website - provide your web hosting and email, and website updates for you.
Q: What is the turn around time for any updates?
A: The turn around time will depend on the amount of changes. After contacting us you can request an estimate on the price and total time to do the updates. Typically, content updates to a page or two recieved during normal business hours will be done on the same day as requested.
Q: How long does it normally take to Design, and build a website?
A: The time to complete a website design project is often dictated by the customer. The most common delay in the creation and completion of a new website is waiting for content (text/images) to be sent to us by the customer.
Q: How much will it cost ?
A: The cost of a web site varies depending on the site and complexity. A small web site with just a few static pages would be very different from a full ecommerce website with a large number of pages and a CMS system would be entirely different. If you give us a call we will be pleased the discuss with your website design requirements and give you a formal bid/estimate.
Q: Once my website design is completed -what other services do you offer?
A: We offer website content updates, search engine optimization, search engine marketing, code updates, security update for web applications and remote backups.
Q: Do we have to host with you?
A: No, Once the design is completed you may take the entire website and upload it to your existing host or dedicated server. Of course, if you do not have a current hosting provider we would be happy to discuss the options available in one of our local green hosting packages with
PDX Web Hosting
Q: What is your payment policy? Do I need to send a deposit for the work? What is your refund policy?
A: For our design team to get started on your custom built website, you must pay a 50% deposit up front. Then the balance due must be paid in full before the website is released to you. We accept payment through any of the major credit cards, PayPal, and company checks. If work has already started on your project, the maximum refund will be 50% of the 50% deposit you paid. If your project is more than 50% completed as defined by the project manager then there will be no refund.
Q: Do you redesign existing websites?
A: Yes we do. We can redesign, retaining your company corporate style or we can redesign to give you new branding. Is your website up to date? We can re design your website to take advantage of the latest web technologies such as adaptive responsive design that fit all mobile devices as well as computers.
Q: Who owns the website once the website design is completed?
A: The website belongs to you - you can request that we send you a copy of the website on cd once you have paid the balance due in full. This copy is for your retention and should you wish to use another web design or web hosting company - you are completely at liberty to take this copy to them for them to use.
Q: How do I update my website?
A: There are many different methods which can be used to update websites. If you have a small website consisting of just a few pages and will only wish to make changes very infrequently, then usually it is more cost effective simply to have Oregon Website Design do the changes for you.
Q: Will my website design be" Search Engine" friendly?
A: All our websites are created with search engine optimization in mind and the website design and build are done with the latest compliant search engine techniques. It is a good idea for your website to be re-evaluated from time to time as the search engines do alter their rules and algorithms.